Experience the passion of the performance as you unlock the full potential of your digital music library. With a bold industrial design, the № 5101 combines innovative audio technology with unmatched performance and versatility. This 3-in-1 audio player combines a Super Audio CD player, high-resolution network streaming capability and Precision Link II Digital-to-Analog Converter (DAC) to bring you incredibly realistic sound reproduction.
Features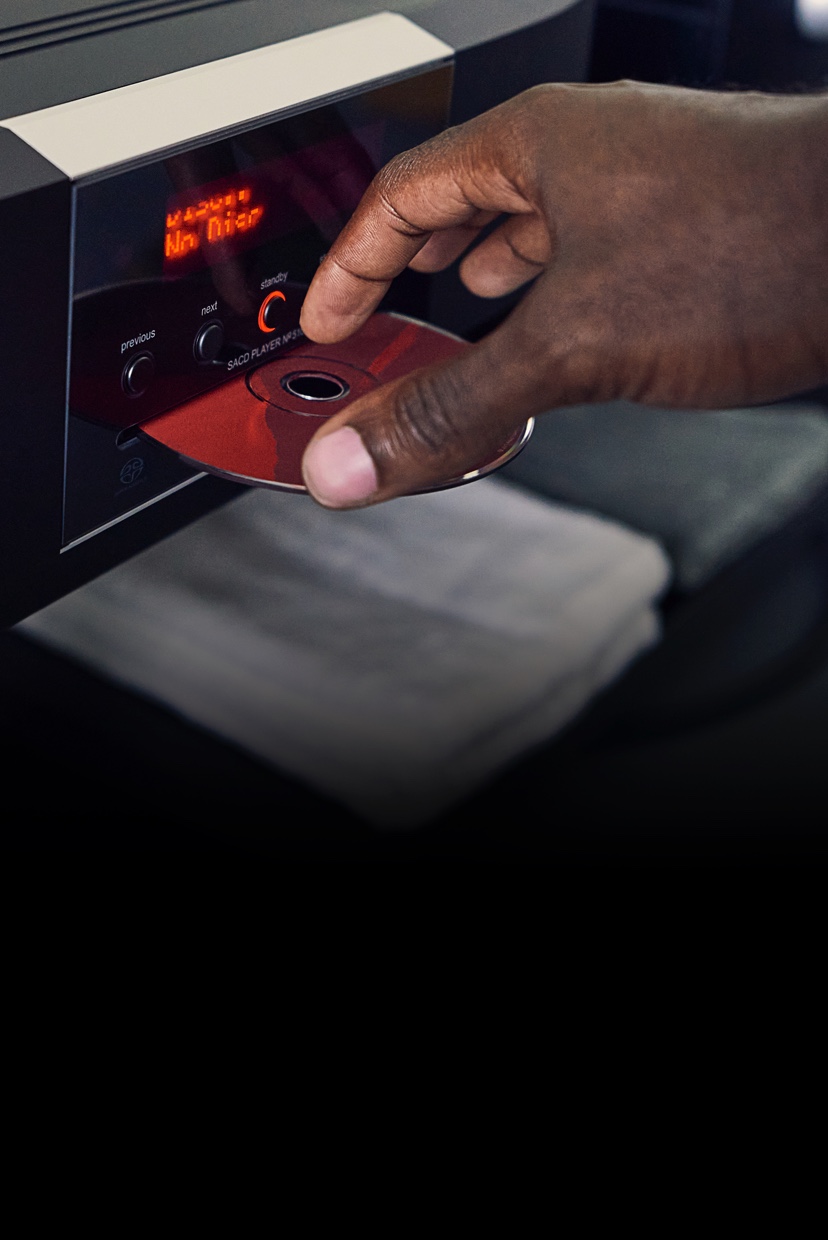 The Flexibility of 3-in-1
The № 5101 includes a slot-loading SACD player, network streamer and Digital-to-Analog Converter in one beautifully designed component. This means that the № 5101 plays all disc formats, supports high-resolution streaming from major streaming platforms and plays files from storage drives including USB.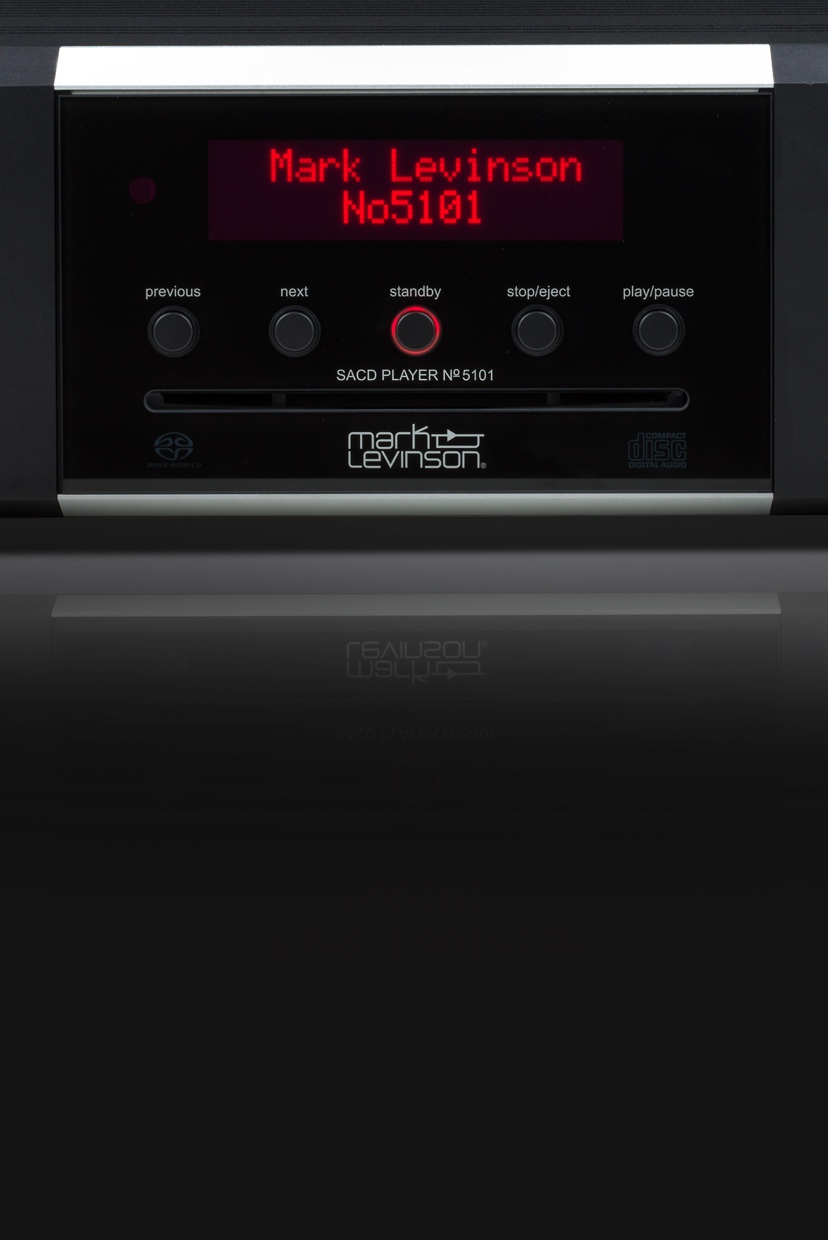 | | |
| --- | --- |
| Output Voltage (0dBFS) | 3.0V RMS single-ended at full scale; 6.0V RMS balanced at full scale |
| Total Harmonic Distortion + Noise <0.004% | 20Hz to 20kHz, single-ended, 3V RMS output (44.1kHz/16 bit signal) |
| Total Harmonic Distortion + Noise <0.003% | 20Hz to 20kHz, balanced, 6V RMS output (44.1kHz/16 bit signal) |
| Total Harmonic Distortion + Noise <0.003% | 20Hz to 20kHz, single-ended, 3V RMS output (192kHz/24 bit signal) |
| Total Harmonic Distortion + Noise <0.002% | 20Hz to 20kHz, balanced, 6V RMS output (192kHz/24 bit signal) |
| Signal to Noise Ratio, Single-ended | >94dB (wideband, unweighted, referred to 3V RMS output) |
| Signal to Noise Ratio, Balanced | >106dB (wideband, unweighted, referred to 6V RMS output) |
| Power Consumption, Standby | <0.4W |
| Power Consumption, Power On | 32W |
| Digital Audio Connectors | 1 optical digital input (Toslink), 1 coaxial digital S/PDIF input (RCA), 1 optical digital output (Toslink), 1 coaxial digital S/PDIF output (RCA) |
| Output Connectors | 1 pair single-ended line level (RCA), 1 pair balanced line-level outputs (XLR) |
| Control and Network Connectors | 1 RS-232 port (DB9 connector), 1 IR input (1/9″/3.5mm phone jack), 1 12V DC trigger input (1/8″/3.5mm phone jack), 1 Ethernet port (RJ-45 connector), 1 USB-A connector, 1 Wi-Fi antenna connector (SMA receptacle) |
| Wireless Format | 2.4GHz, 802.11b/g/n |
| Supported File Types | FLAC, WAV, AIFF, OGG up to 24 bit.192kHz; DSF, DFF up to 5.6MHz (DSD128/DSD 2X); AAC up to 24 bit/96kHz; MP3 up to 320kbps/48kHz; WMA up to 192kbps/48kHz |
| Dimensions (H x W x D) | 4.97″ x 17.25″ x 18.36″ (126 x 438 x 466mm) |
| Height Without Feet | 4.5″ (114mm) |
| Weight | 25.5 lb (11.5kg) |
| Packed Dimensions (H x W x D) | 11″ x 27″ x 24″ (279 x 686 x 610mm) |
| Packed Weight | 35.7 lb (16.2kg) |